Communication Studies, BA, BS
Bachelor Of Arts, Bachelor Of Science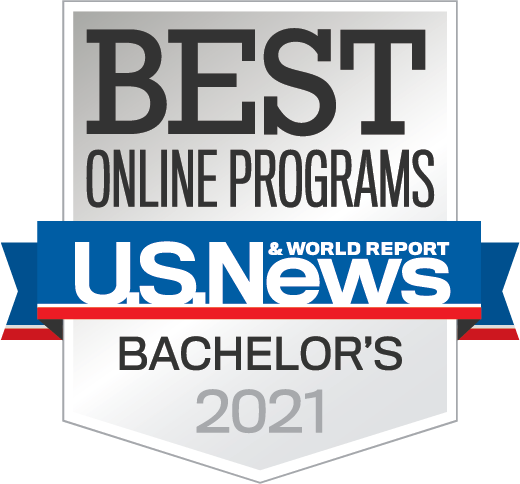 The communication studies discipline explores interpersonal, group, organizational, public, and electronically mediated communication and considers the variety of contexts in which communication occurs, such as family relationships, cultural clashes, and political campaigns. Although much of the field's subject matter is theoretical in nature, communication studies have proven application in business, film, theater, composition, advertising, education, foreign policy and computer science.
The IU Online Bachelor of Arts or Bachelor of Science in Communication Studies exposes you to courses in communication theories, cross-cultural communication, public relations, gender and communication, propaganda and persuasion, and nonverbal communication. You develop interpersonal, organizational, intercultural, ethical, and media-savvy communication expertise that enhances your effectiveness in the workplace, at home, in the community, and in the world.
Your IU Online BA or BS in Communication Studies prepares you for such careers as: 
Marketing director 
Public relations specialist 
Publications editor 
Museum curator 
Copywriter 
Advertising executive 
Newspaper publisher 
Media relations specialist 
TV producer 
Event planner 

 
Degree Requirements
To graduate with the BA or BS in Communication Studies, you must complete a total of 120 credit hours. A minimum of 36 credit hours must be taken at the 300 level or above, with at least 18 in the major. If you pursue the BA, you take more courses in the liberal arts and humanities. If you pursue the BS, you take more courses in the sciences. You may be able to transfer an associate degree or up to 64 credit hours from a regionally accredited two-year college and up to 90 credit hours from a regionally accredited four-year college or university.
Requirements are broken down as follows: 
Communication core courses (18 credit hours) 
Communication specialized core courses (9 credit hours) 
Communication electives 300/400 level (12 credit hours) 
World language/culture courses (12 credit hours) 
Communication elective course (3 credit hours)
Student Services
IU Online provides quick and easy access to tools, tips, and IU resources to help you succeed, including:  
Admissions: Personalized application support for the program that is right for you 
Onboarding: An interactive orientation to online learning and all things IU 
Student Financial Services: Tailored resources for financial aid and money management 
Success Coaching: One-on-one support to reach your academic and personal goals 
Math and Writing Support: Direct access to IU-trained math mentors and writing consultants 
Career Services: Interactive tools and coaching to accelerate your career 
Libraries and Research: Online access to IU library resources and research librarians 
Technology: A full suite of software, collaboration tools, cloud storage, and training 
24/7 Contact Center: Real-time chat, email, and phone support direct from IU