Links to request information or apply
Faculty profiles
Meet your faculty
We often like to point out that IU Online offers IU courses, an IU diploma, and the same faculty who teach on-campus classes. These faculty members care intensely about your experience as an online student and work hard to make sure you're getting an authentic IU education. Get to know some of your instructors here. We'll be adding more bios over time and invite you to revisit this page often!
Litao Zhong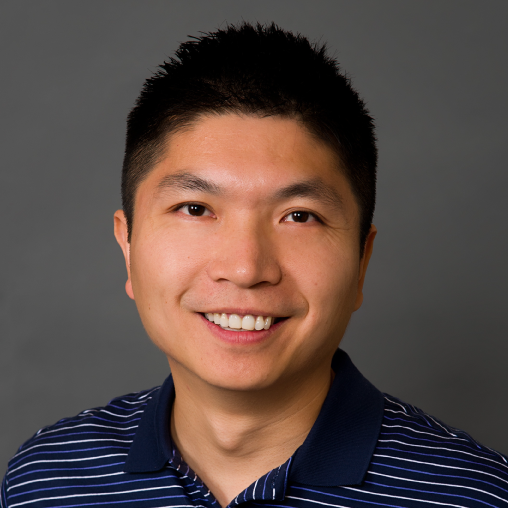 Associate Professor of Economics and Finance Litao "Lee" Zhong earned his Ph.D. in economics from Southern Illinois University Carbondale, his MBA from Baldwin-Wallace University, and his bachelor's degree from Southwestern University of Finance and Economics in China. Zhong has more than 14 years of online teaching experience and has received several campus teaching grants and awards. His research interests are in the fields of international economics, regional economic development, and the scholarship of teaching and learning.
Hossein Hakimzadeh
Associate Professor of Computer Science and Director of Informatics Hossein Hakimzadeh holds an M.S. and a Ph.D. in computer science from North Dakota State University. His research interests include database management systems and software engineering. He has published numerous papers and articles for professional conferences and journals and has received grants for course development, essential lab and video equipment, and software that advances student success. His software projects include IU-EVAL, an electronic course evaluation system; IU-RETAIN, a student retention system; IU-READY, a pre-course readiness assessment tool; IU-ADVISE, a comprehensive advising system; and Elder Care Technologies, research and development tools to support the elderly.