English, BA | (Technical and Professional Writing)
Bachelor of Arts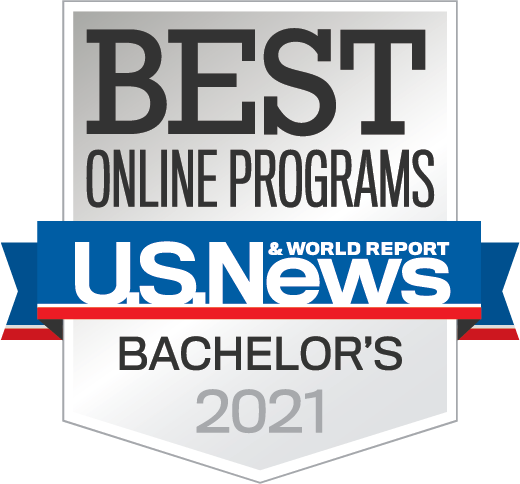 An English degree is an excellent tool for career preparation. A job candidate who is well read and who has superior comprehension and writing skills is highly valued by employers. English majors help maintain high standards of accuracy, clarity, and finesse of the language in any workplace they enter.
The IU Online Bachelor of Arts in English emphasizes technical and professional writing. You take courses in science writing, argumentative writing, professional writing, literary interpretation, grammar and usage, advanced technical writing, and literature. You learn to think critically, listen to and question data, organize thoughts, argue positions effectively, analyze the written word, think creatively, and communicate thoughts and ideas effectively.
Your IU Online BA in English, Technical and Professional Writing prepares you for such careers as:
Technical writer 
Documentation specialist  
Copywriter 
Editorial assistant 
Media content specialist 
Engineering writer 
Expert medical writer 
Information developer 
Degree Requirements
To graduate with the BA in English, Technical and Professional Writing, you must complete a total of 120 credit hours. You may be able to transfer an associate degree or up to 64 credit hours from a regionally accredited two-year college and up to 90 credit hours from a regionally accredited four-year college or university.
Requirements are broken down as follows: 
English core courses (48 credit hours) 

Literature elective courses (9 credit hours) 
Language course (3 credit hours) 
Student Services
IU Online provides quick and easy access to tools, tips, and IU resources to help you succeed, including:  
Admissions: Personalized application support for the program that is right for you
Onboarding: An interactive orientation to online learning and all things IU
Student Financial Services: Tailored resources for financial aid and money management
Success Coaching: One-on-one support to reach your academic and personal goals
Math and Writing Support: Direct access to IU-trained math mentors and writing consultants
Career Services: Interactive tools and coaching to accelerate your career
Libraries and Research: Online access to IU library resources and research librarians
Technology: A full suite of software, collaboration tools, cloud storage, and training
24/7 Contact Center: Real-time chat, email, and phone support direct from IU