Nursing Practice, DNP
Doctor of Nursing Practice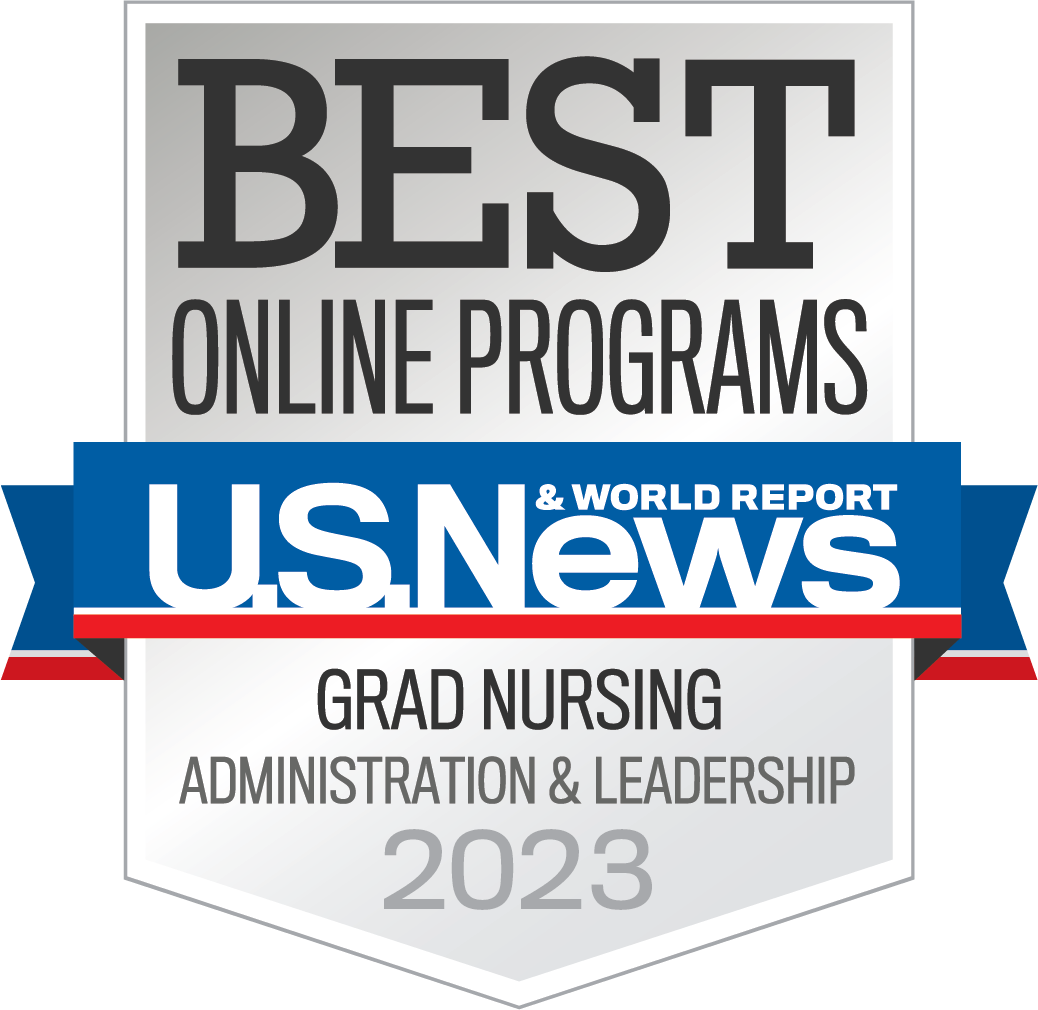 Nurse leaders improve quality of care. This includes delivering safe, timely, efficient, equitable, and patient-centered care. The Doctor of Nursing Practice is designed for nurses who want to practice at an advanced level to improve health outcomes. Develop the skills and competencies required to be a leader in complex clinical practice settings. Built with you in mind, our DNP program features a carefully sequenced and integrated curriculum that is designed to deliver the knowledge, skills, and abilities you need to propel your career to the next level. You'll succeed with the support of your peers as you progress on either a full time or part time plan of study.
The IU Online Doctor of Nursing Practice program coursework focuses on advanced leadership in complex systems, clinical decision making, population health management, evidence-based practice and translation, public health policy, and more. Our program is designed around your busy schedule. You will learn from your peers, faculty, and national and local nursing educators and leaders via a mix of distance-accessible coursework, and synchronous video-conference class times. Additionally, you will experience two on-campus intensives during the program. Staying together as a cohort throughout the program ties you together in professional partnerships that often continue to grow well beyond your graduation.
Your IU Online DNP degree prepares you to assume leadership positions in nursing and healthcare, in such careers as:
Director of nursing 
Chief nurse officer 
Nursing administrator 
Nurse manager 
Hospital nurse executive 
Clinic nurse executive 
Clinical nurse faculty 
Degree Requirements
The Doctor of Nursing Practice features four unique program tracks designed to meet your educational experience and career needs:
Post-MSN Executive Leadership Track (minimum of 37 total credit hours)
Post-MSN Advanced Clinical Track (minimum of 37 total credit hours)
MBA or MHA to DNP Transition Option (50 total credit hours)
MSN & DNP Dual Degree Track (67 total credit hours; both degrees awarded)
Total credit hours vary by program track. To graduate with the DNP degree, you must complete a minimum of 37 credit hours of DNP core coursework. 
1,000 total clinical hours are required to complete the DNP program. Students may apply up to 500 clinical hours from prior completed graduate nursing coursework towards the 1000 required clinical hours for the DNP. The remaining 500 clinical hours are achieved through the DNP Project. An MSN Clinical Hours Verification form will be completed by your MSN program at the time of application for Post-MSN track applicants. Students with a gap in clinical hours will complete additional DNP Project credits to achieve 1000 total clinical hours.
Requirements for the DNP Executive Leadership core curriculum are as follows: 
Nursing practice core courses (27 credit hours) 
DNP Practicum / DNP Project courses (7-11 total variable credit hours) (see below) 
Elective courses (3 credit hours)
DNP Practicum / DNP Project courses
D 709: Executive Leadership Practicum (1 credit) - OR - Population Health Practicum (1 credit)
D 750: DNP Project Planning (1-2 credits)
D 760: DNP Project Implementation (2-4 credits)
D 770: DNP Project Evaluation & Dissemination (3-4 credits) 
Advanced Clinical track
Students in the DNP Advanced Clinical track will take courses D708 Population Health Practicum (1 credit) and D660 Improving Population Health: Application of Evidence for Individual-Level Behavior Change (3 credits) in lieu of D709 and D744 respectively. 
MBA or MHA to DNP Transition option
Students in the MBA or MHA to DNP Transition option will complete 12 credit hours of MSN Leadership bridge coursework (including 225 clinical hours) prior to starting the DNP core curriculum.
MSN & DNP Dual Degree track
Students in the MSN & DNP Dual Degree track are admitted to the MSN Leadership track, and complete 42 total credit hours in the MSN, which includes 12 credit hours of DNP courses that are applied to both degrees: D615, D650, D743, and I640 (DNP elective). Upon successful completion of the MSN, students progress into a 25 total credit DNP plan of study.