Psychology, BS
Bachelor Of Science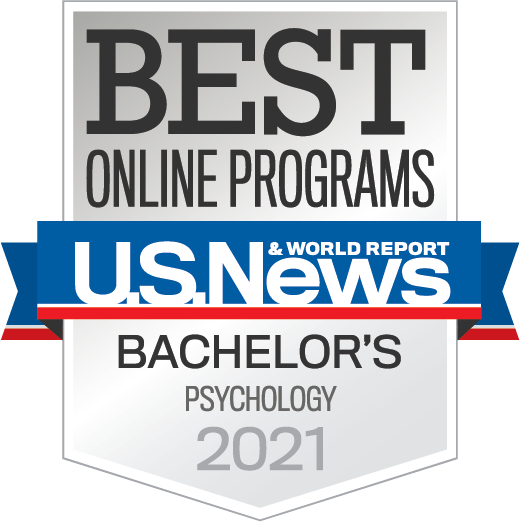 Psychology is the scientific study of how humans and animals adapt their behavior to the physical and social environments in which they live.
The IU Online Bachelor of Science in Psychology exposes you to courses in behavioral neuroscience, sensation and perception, evolutionary psychology, the psychology of learning, the psychology of personality, abnormal psychology, and more. Your actual sequence of courses depends on the semester that you choose to begin the program, and is determined in consultation with your academic advisor.
As a student in the program, you develop communication, critical-thinking, and problem-solving skills that are important in a wide range of settings, including mental health clinics, social welfare agencies, government, personnel departments, and business and industry. In addition, your BS in Psychology provides a solid foundation for graduate work.
Your IU Online BS in Psychology prepares you for such careers as:
Psychology teacher 
Mental health counselor 
School counselor 
Child custody worker 
Vocational placement analyst 
Human resource manager 
Psychological technician 
Human services program specialist 
Social work associate  
Research scientist 
Degree Requirements
To graduate with the BS in Psychology, you must complete a total of 120 credit hours. A minimum of 36 credit hours must be taken at the 300 level or above, with at least 18 in the major. A minimum cumulative GPA of 2.0 (C) is required for all courses taken toward a degree. A maximum of 64 hours can be accepted in transfer from 2-year institutions or community colleges. You may be able to transfer an associate degree or up to 64 credit hours from a regionally accredited two-year college and up to 90 credit hours from a regionally accredited four-year college or university.
Requirements are broken down as follows:
General education courses (30 credit hours) 
Psychology core courses (12 credit hours) 
Psychology advanced core courses (15 credit hours) 
Psychology elective courses (6 credit hours) 
Diversity course (3 credit hours) 
Capstone course (3 credit hours) 
General elective courses (as needed to total 120 credit hours) 
Student Services
IU Online provides quick and easy access to tools, tips, and IU resources to help you succeed, including:  
Admissions: Personalized application support for the program that is right for you
Onboarding: An interactive orientation to online learning and all things IU
Student Financial Services: Tailored resources for financial aid and money management
Success Coaching: One-on-one support to reach your academic and personal goals
Math and Writing Support: Direct access to IU-trained math mentors and writing consultants
Career Services: Interactive tools and coaching to accelerate your career
Libraries and Research: Online access to IU library resources and research librarians
Technology: A full suite of software, collaboration tools, cloud storage, and training
24/7 Contact Center: Real-time chat, email, and phone support direct from IU