Special Education, MSEd
Master of Science in Education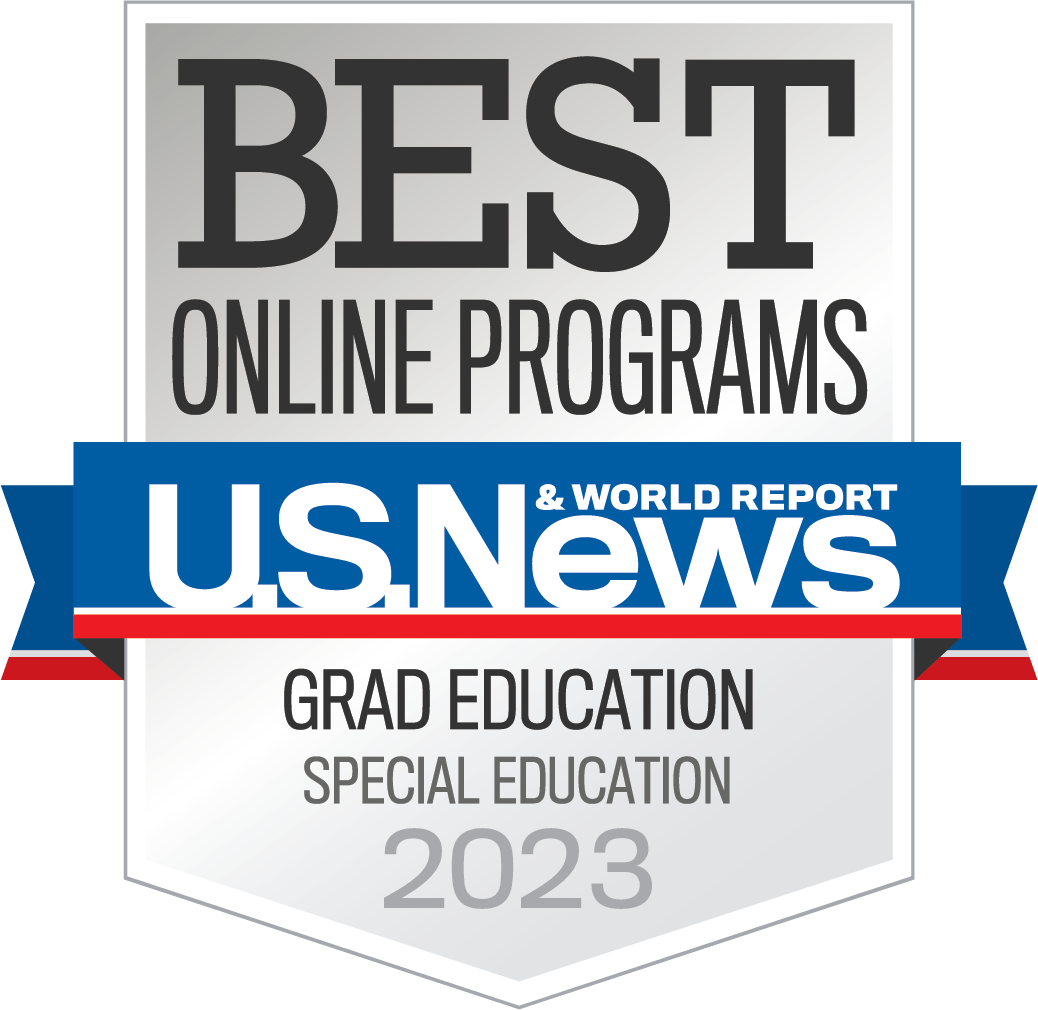 Special education is a broad term used by the law to describe specially designed instruction that meets the unique needs of a child who has a disability. Special educators often focus on teaching the student life skills, literacy, and other basic functions.
The IU Online MSEd in Special Education prepares you for the challenges of special education in the diverse and changing landscapes of today's classroom. The courses in this program are based on special education professional standards established by the Council for Exceptional Children and the State of Indiana, and focus on research and teaching methods that are proven to be effective in preparing individuals to address high-incidence disabilities (mild intervention). As a student in the program, you also pursue an individualized track of four courses based on your area of interest, such as autism, behavior specialists, early childhood, instructional strategies, or intense interventions. Finally, you complete a capstone project/thesis.
This program incorporates an ongoing field-based experience so you can practice skills in real-life settings. Finding a mentor and affiliating with this person throughout the program is a cornerstone of its design. Courses are designed to be completed in a practicum setting with the support of an experienced teacher. Students will spend the first semester of the program finding a mentor and practicum site. Many teachers working towards certification already teach children with disabilities on an emergency license. Teachers already in a teaching assignment may use their current classroom as a practicum site and identify a mentor in this setting.
Your IU Online MSEd in Special Education prepares you for such careers as:
Early childhood special educator  
Emotional disabilities teacher 
Hearing-impaired itinerant teacher  
Learning support teacher 
Resource program teacher 
Severe emotional disorders elementary teacher  
Severe/profound mental handicaps special education teacher 
Special education inclusion teacher 
Special education resource teacher 
Special education teacher 
Degree Requirements
To graduate with the MSEd in Special Education, you must complete 36 credit hours.
Requirements are broken down as follows:
Prerequisite course (3 credit hours) 
Special education core courses (20 credit hours) 
Emphasis area courses (12 credit hours) 
Capstone project OR thesis (4 credit hours)